根本悠生選手が
Lamborghini Super Trofeo Europeanシリーズに
参戦決定しました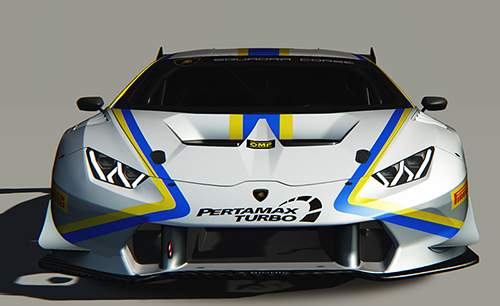 根本悠生選手がLamborghini Super Trofeo Europeanシリーズに参戦決定しました。
Silverstone , Monza , Paul Ricard , Spa-Francorchamps , Track Nuburgring , Valenciaというヨーロッパの有名コースを廻りシリーズが展開されます。
昨年イタリアスーパーGT選手権に後半6戦出場し、チームメイトのニコラス・コスタ選手のチャンピオン獲得に貢献した事が認められ、2017年はLamborghini Super Trofeo EuropeanシリーズのPROクラスでの参戦に結び着きました。
ニコラス選手は2015年FIA-F4 Japaneseシリーズで同じZAP SPEEDメンテナンスでした。
今年のパートナーはRaphael Abbate選手、ブラジルのストックカーで活躍した選手です。
根本悠生選手を是非応援して下さい。


Three car attack on European Lamborghini Super Trofeo for VSR
10th March 2017
VSR will enter three Huracans in this year's European Lamborghini Super
Trofeo Championship and field an international line­up of drivers from
four different countries.
Experienced Brazilian stock­car driver Raphael Abbate will team up with Japan's Yuki Nemoto in the Pro category. Nemoto made his GT debut with VSR halfway through last season, claiming four wins in six races alongside eventual Super GT Champion Nicolas Costa.
In the Pro­Am category China's Jia Tong Liang steps up from the Italian Championship and will pair with German debutant Christopher Dreyspring. VSR will also be represented in the Am category and the drivers will be announced shortly.